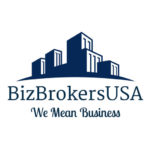 Our Mission: "To Help You Buy or Sell Your Business".
BizBrokersUSA – Business Brokerage
We help people buy and sell businesses quietly, quickly and for the right price. We've been doing it for over 25 years, one business at a time
.
Here is what we will do for you…
BUSINESS EVALUATION
Recommend sale price, terms, conditions pertinent to the sale. We compare your business to similar business that have recently sold and those that are currently on the market. In addition, we utilize data from your financial records to develop a justified asking price for your business.
MARKETING
We prepare a presentation and sales package to present to potential qualified purchasers. We utilize newspapers, mailings, video and the internet to expose your offering to potential candidates.
BUYER QUALIFICATION
Probably the most important aspect of your transaction is the capability of a prospective purchaser to qualify for a bank loan. We ensure a confidential screening of prospective purchasers and weed out the "tire kickers" from the serious purchaser.
SHOWING THE BUSINESS
A very pivotal point in the transaction is presenting the offering at the right time. We provide prearranged, confidential appointments after the buyer is screened and has agreed to sign our exclusive confidentially agreement. This insures you that the qualified buyer will not disclose your business to employees and competitors which may affect the eventual price we can obtain.
EARNEST MONEY AGREEMENT
After we negotiate price, terms, transition period, non-compete agreements, consulting/employment agreements, an so forth, we obtain the purchasers earnest money and hold it in escrow for you.
FUNDING SOURCES
We provide assistance in developing financing solutions. We provide detailed information as to the various types of financing that can be arranged for your sale.
DUE DILIGENCE FACILITATION
We help facilitate preparation of financial records for the purchaser. Many times the purchasers accountant will disapprove of the purchase if the books and records are not presented properly.   We make every effort to review and disclose as much detail as possible.  Our exclusive Business Disclosure Statement (BDS) covers every aspect of your business for this purpose.
DOCUMENT PREPARATION FACILITATION
We properly prepare all the necessary paperwork with attorneys and accountants. This benefit alone may save your thousand of dollars in fees. Our experience proves it is much easier for the Attorney to "approve" a matter rather than actually "prepare" a matter.
Selling Your Business
Why should you choose BizBrokersUSA to sell your business.
If you have been successful in your business, you have put tremendous amounts of time, energy and worry into it. It is one of your proudest achievements. However, at some point you're going to have to think about an exit strategy… the best way to separate yourself from the company you spent so much time creating and cultivating. Even if it might be some time before you actually plan to sell, BizBrokersUSA can put a strategy in place now that will optimize your chances of getting the most financial reward and personal satisfaction when you do choose to sell.
We're committed to you, the seller
BizBrokersUSA. is a single agent for the seller with fiduciary responsibilities. We take personal interest in your sale. For the past twenty years, we have been successfully matching private business owners with pre-qualified buyers by focusing the seller's wants and needs. This has helped us to become a market leader in business sales. Our approach and comprehensive experience have earned us the trust and confidence of leading business owners and financial institutions throughout New York State.
We may already have interested buyers waiting
When you choose BizBrokersUSA to sell your business, you will hit the ground running. That's because we have access to buyers who may already have an interest in purchasing your business. We've developed a confidentiality system that matches buyer profiles and investment criteria to available business opportunities we have in our inventory of available business opportunities. This alone is a unique advantage to bringing BizBrokersUSA in early to help plan your exit strategy.
We pledge valuation of your business within 10 working days
Many business owners are unsure of what their business is worth. In many cases sellers have undervalued their business because they are not familiar with how a  valuation process works. A fair and timely business valuation is a key ingredient to our success. When a potential seller provides selected financial information, we are able to assure you of an accurate valuation within ten working days. We take into account all of the factors necessary to arrive at a fair price for your business, including value of goodwill, net income, equipment, and other hard assets and liabilities.
We minimize your financial exposure and pre-qualify the buyer
Our team works very closely with commercial lenders and investment capital groups to bring together capital with innovative loan structures that are efficient and flexible, without being overly restrictive. BizBrokersUSA will put in place a financing package that both minimizes your financial exposure and pre-qualifies a potential buyer prior to the negotiation process.
We will work hard for your business
The sale of your business is both a financial and personal transaction. BizBrokersUSA understands this and brings a proven process and unparalleled expertise to the seller's side of the negotiation table. This approach has earned us the trust and confidence of both business sellers and buyers across New York State. We would like to put this experience to work for you. Your confidentiality will be respected and maintained.
We treat every sale with the utmost confidentiality
Complete confidentiality is crucial to the successful sale of your business. Because BizBrokersUSA. represents only you the seller, our interests are the same as yours. We follow strict procedures to ensure that your employees, customers, vendors, competitors, bankers, and other business associates are not made aware of your plans to sell. Our confidential approach ensures the financial integrity and business acumen of potential purchasers – resulting in serious, qualified buyers.
We maximize exposure of the sale while maintaining confidentiality
BizBrokersUSA will maximize the exposure of your business for sale. We have successfully used our contact database to match purchasers with our clients' business and then close the transactions. This exposure, matched with our rigid client confidentiality is designed to ensure a timely, profitable sale for your business.
What are You Looking to Sell?
If you're considering the sale of your company in the near future, contact us. We'll be happy to provide an evaluation of your firm's marketability in today's financial climate. Fill in the contact form and we'll contact you. Call about your situation. We'll be happy to discuss it with you. We will maintain strict confidentiality and will not discuss your inquiry with anyone in your company unless you specifically authorize us to do so. There is no commitment or obligation – ever.
Here is what some our clients have to say…
"Excellent service…"  E.D. Blasdell N.Y.
"Honest…to the point" N.M. Temecula CA
"Very satisfied" They sold me the business and when I was ready to sell…they sold it. B.K. Amherst N.Y.
"Covered all the bases…left no stone unturned" C.P. Angola N.Y.
"Very knowledgeable and thorough" R.K. Depew N.Y.
"Turned a difficult situation in to a pleasant experience" E.K.
   

Call us today…716-668-6868  or
E mail: Broker@Bizbrokersusa.com
Copyright 2018 BizBrokersUSA. All rights reserved.